I have been running the Wheelie School in Korea for decades and have been thinking a lot about the bike wheelie trainer machine for practice.
I am thinking about how to make a practice device that will allow many people to master the Wheelie skill in a safe and fast time.

After a lot of process and testing, ABS Wheelie Bar, the Best Motorcycle Wheelie Trainer Machine was developed, and it is being introduced to the press and celebrities around the world.
With the ABS Wheelie Bar, I'm very proud of how many people master their wheelie skills more safely and faster.
We also trained our wheelie trainees using a regular wheelie machine, just like other wheelie schools.
It is a very safe equipment for wheelie training, however it is expensive, bulky and heavy.
So a large truck was required to move to the practice place, and a lot of time and effort was required to install and dismantle.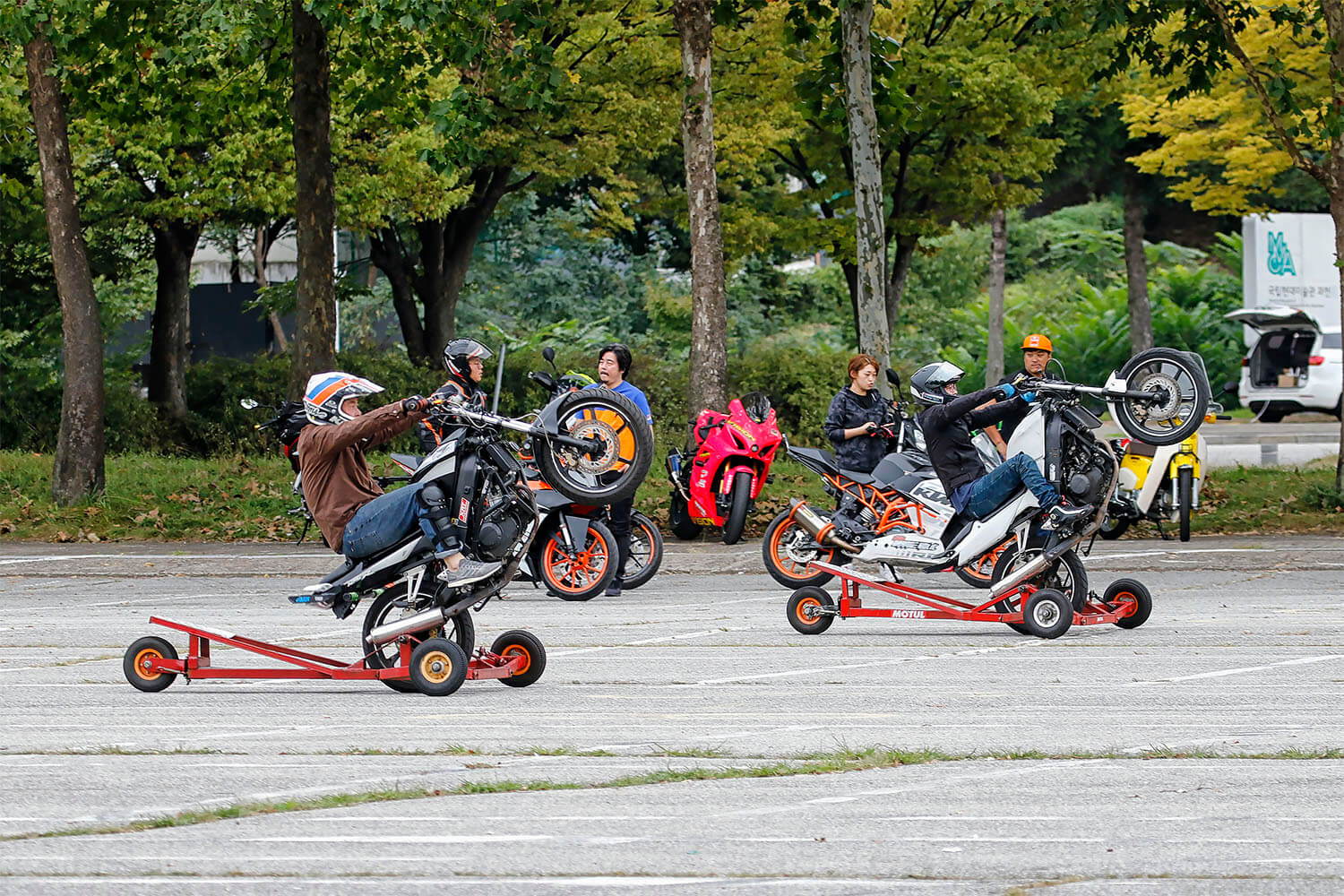 Our first ABS wHEELIE machine was created
We made a Wheelie Machine that is 3/1 of the size that can be applied to a Dirt Bike and does all the functions.
It is much smaller and foldable than conventional products, making it very convenient to carry.
It weighs about 55 pounds, which is dramatically lighter, and it is very easy to install and detach, simply by connecting the wires connected to the wheelie machine to the bike brake pedal.
It was commercialized and became a sensation for those who wanted to learn wheelie skills.
In recognition of its groundbreaking product, our products were introduced in a famous bike magazine in South Korea.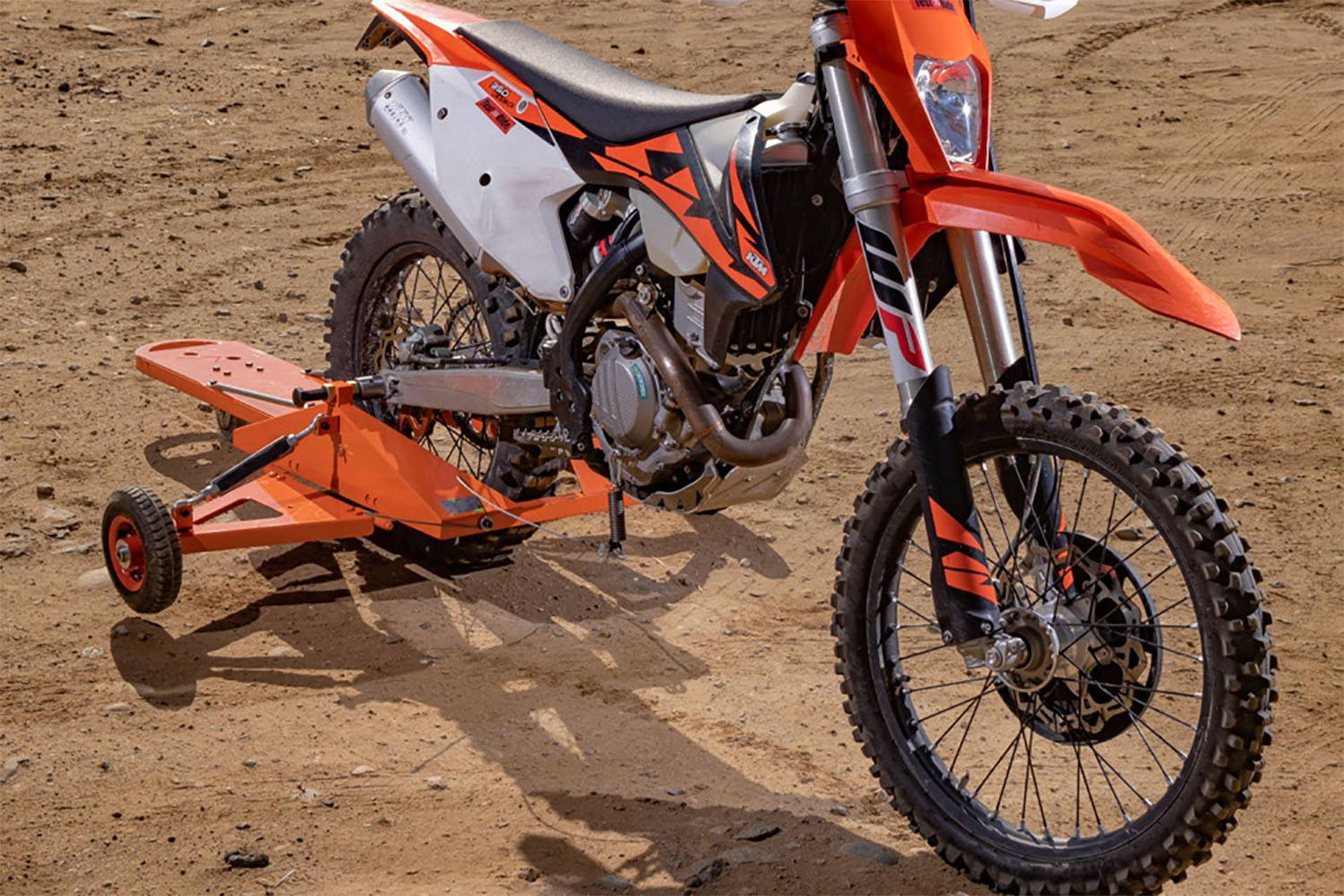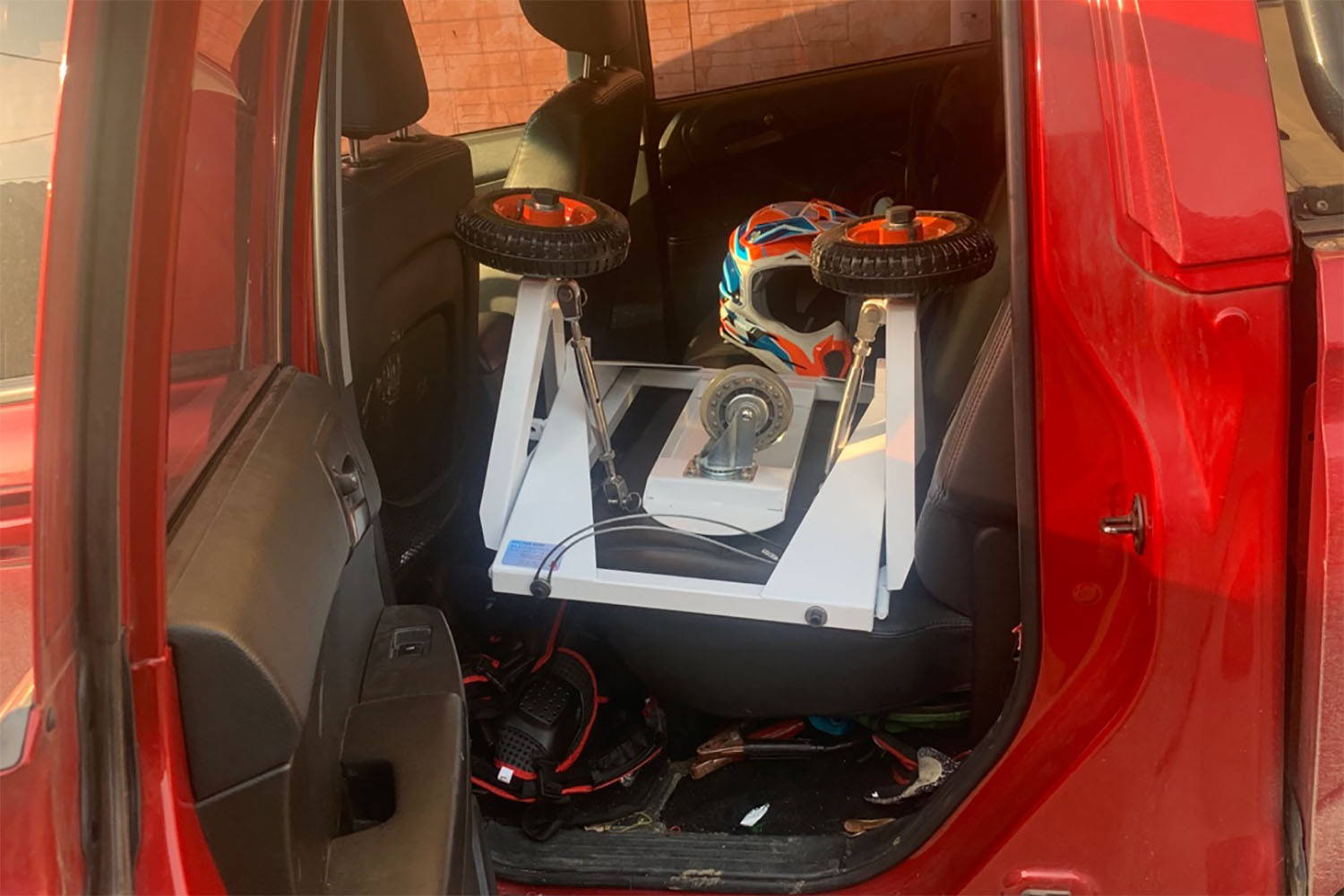 OUR MOTORCYCLE WHEELIE TRAINER PLANS
We had a Motorcycle Wheelie Trainer Plans to protect motorcycles and wheelies trainees.
In 2016, dirt bike wheelie bar, which is connected to the dirt bike swing arm, was made for testing.
It was a very efficient and durable equipment. However, some problems occurred during the installation and training of Wheelie.
The moment the wheelie bar touches the ground after the front wheel is lifted high, the shock is transmitted to the bike and rider as it is. The balance could be shaken and the rider could fall to the ground.
After watching my YouTube video, a lot of people asked for production, but they didn't approve it because it was incomplete.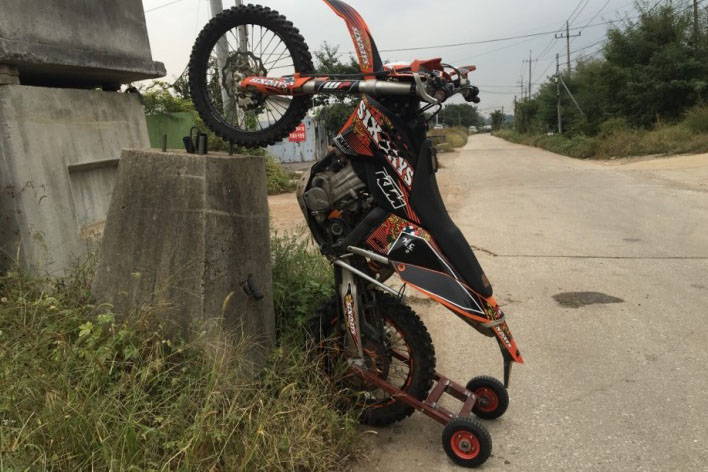 FINALLY, THE ABS WHEELIE BAR IS DEVELOPED
After doing a lot of research and testing, We came up with an ABS wheelie bar that can automatically control the foot brake.
Through many tests, the product was improved, the ABS wheelie bar was finally created in 2019.
This ABS Wheelie Bar has so many advantages compared to the previous products and other products.
Because it is an automatic brake control method, there is no shaking of balance when the front wheel stops rising.
The biggest advantage of our product is that when the front wheel is raised and the wheel of the ABS Wheelie bar touches the ground, the shock is absorbed so smoothly that the rider does not feel it. This is our core technology that can minimize damage to riders and bikes.
Since you only need to clamp the swing arm with 4 bolts, it takes 5 minutes to install and remove.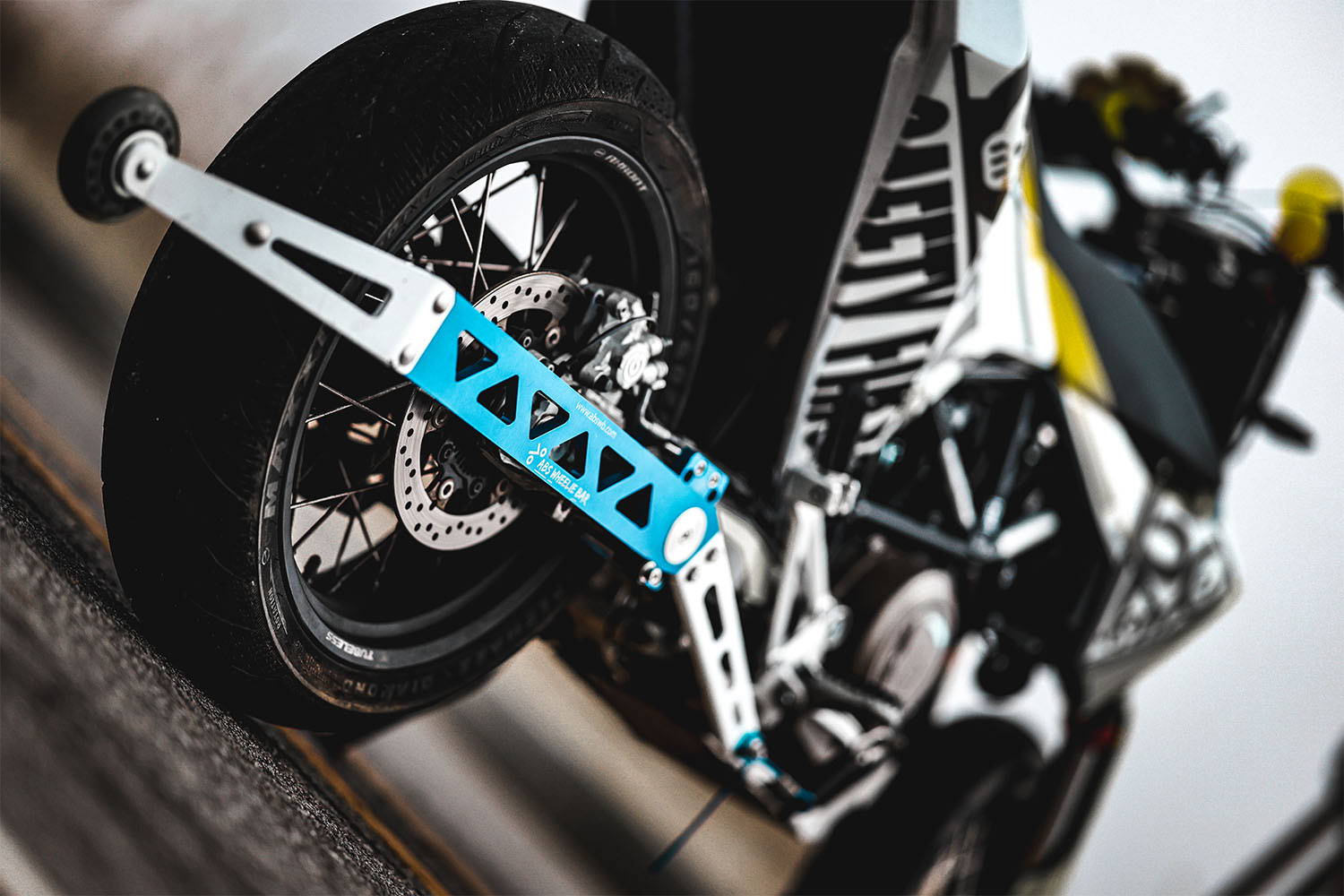 The effect of ABS Wheelie Bar has been verified by numerous users. Many medias and celebrities introduce our products.
Now everyone who craves Wheelie uses ABS Wheelie Bar.