Step 1. Align the wheelie trainer on the swing arm and fix the counter plate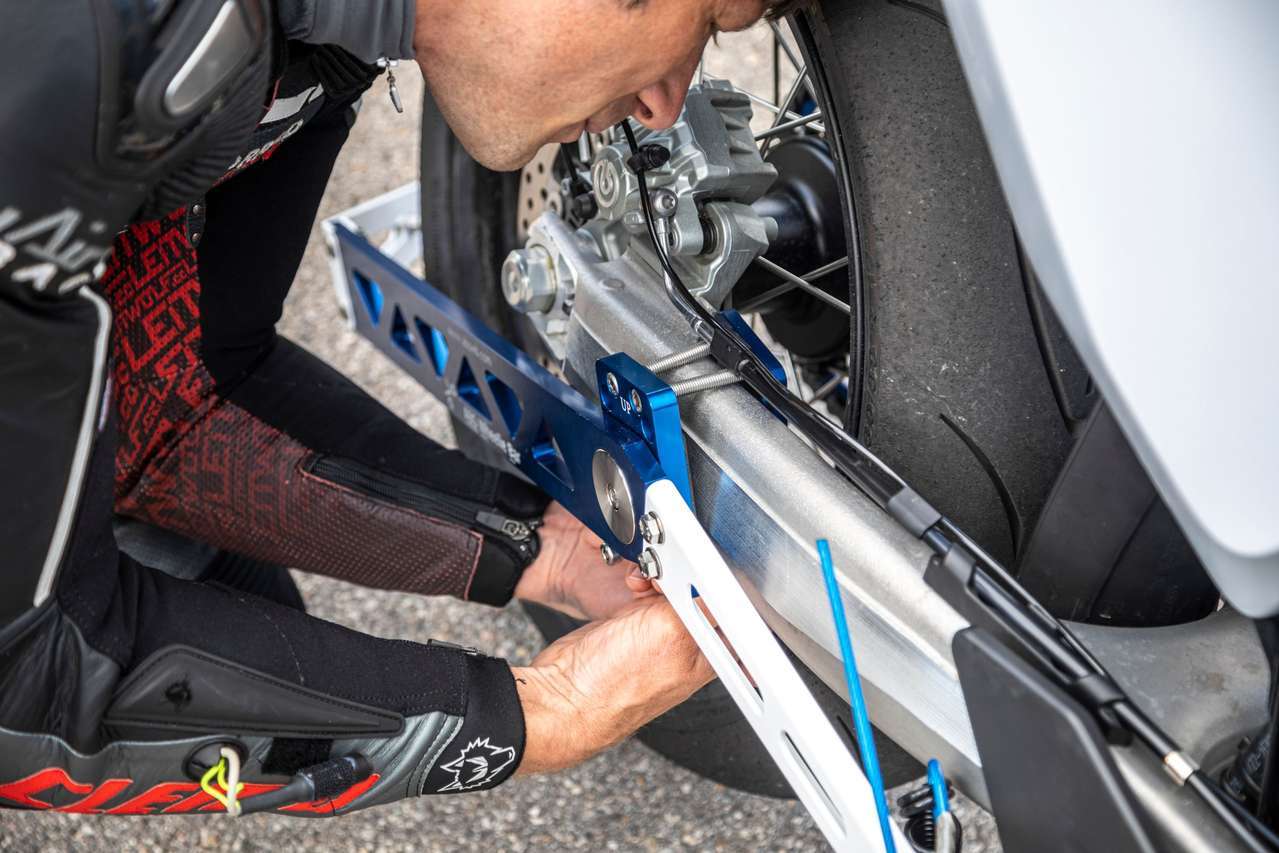 Step 2. When installed correctly, the inline skate roller is positioned centrally behind the tire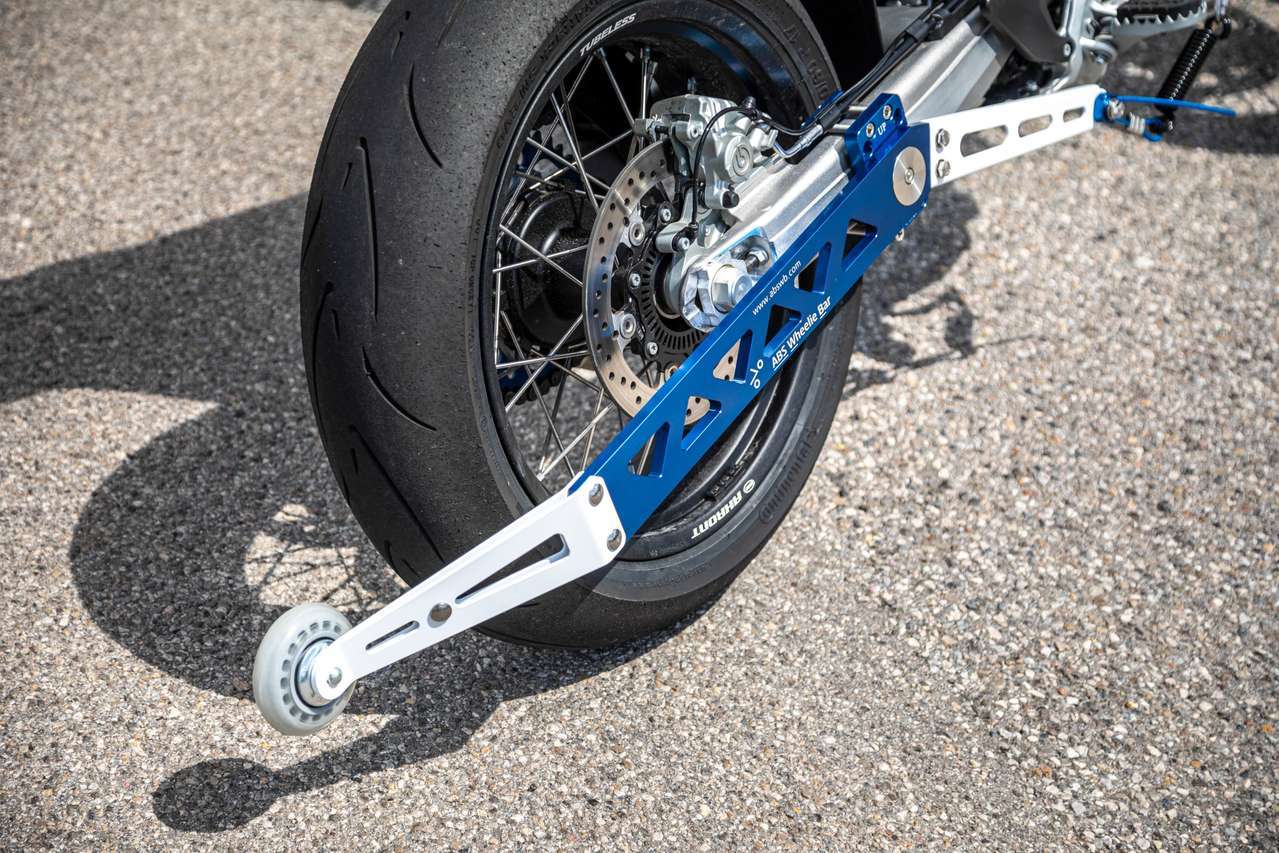 Step 3. The steel spring ensures smooth, smooth braking at the tipping point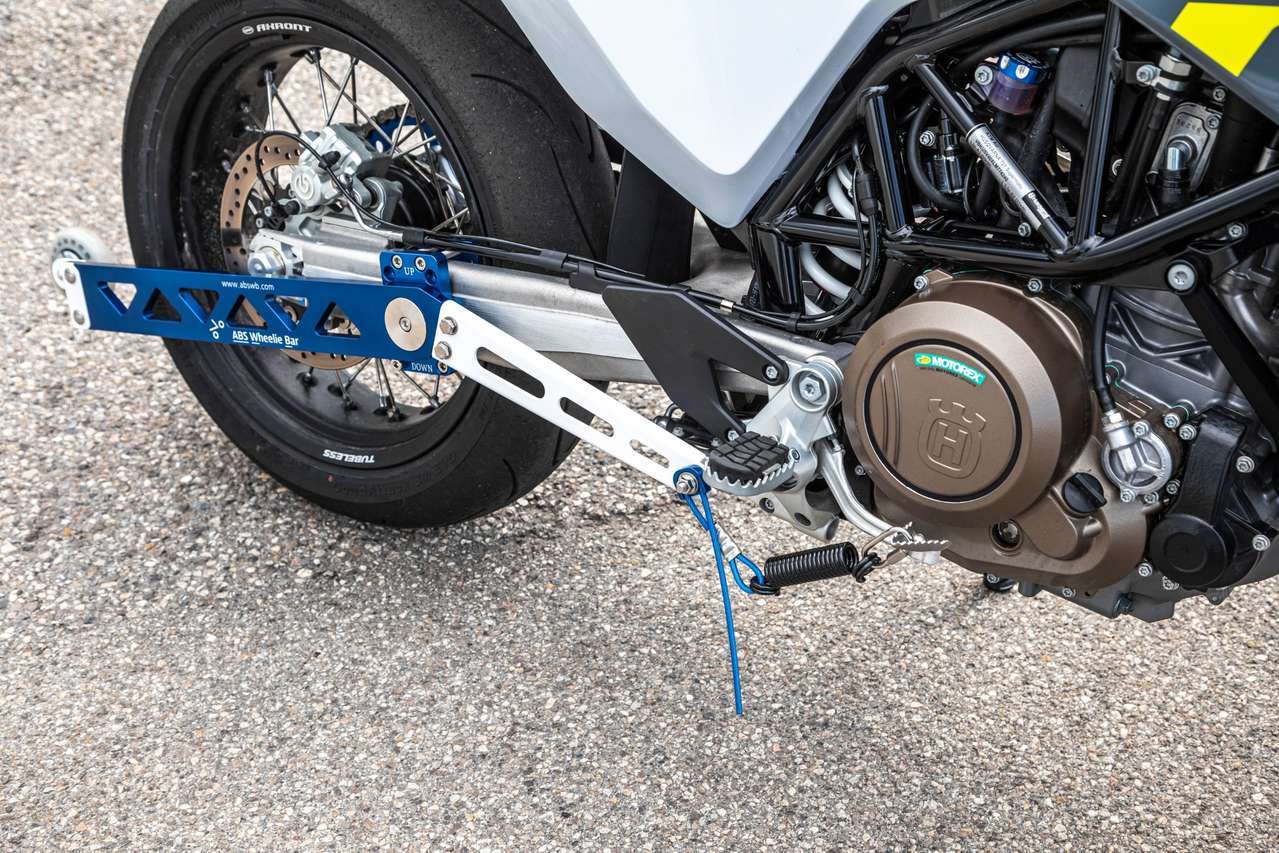 Step 4. The length of the wire changes the maximum wheelie height and should be preset by an expert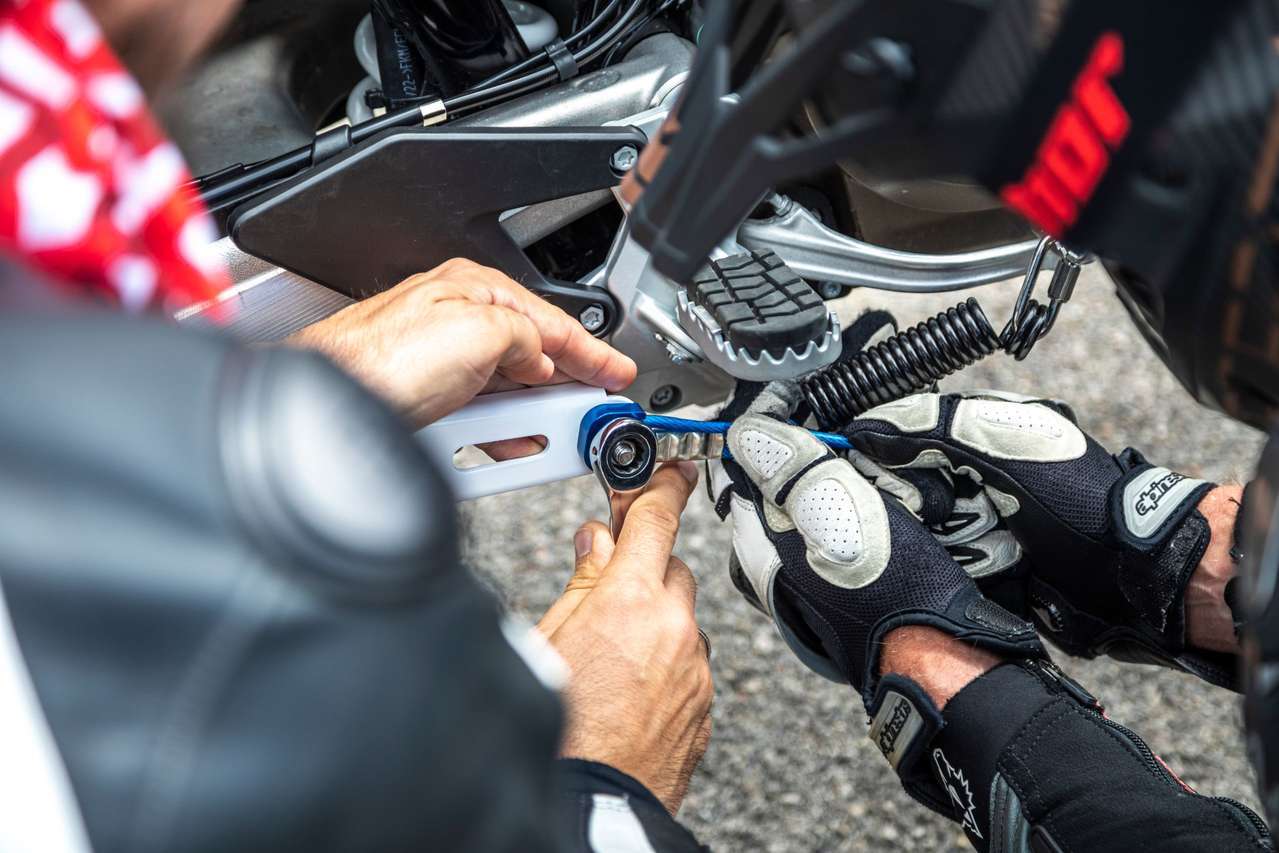 Step 5. Tighten the 4 screws crosswise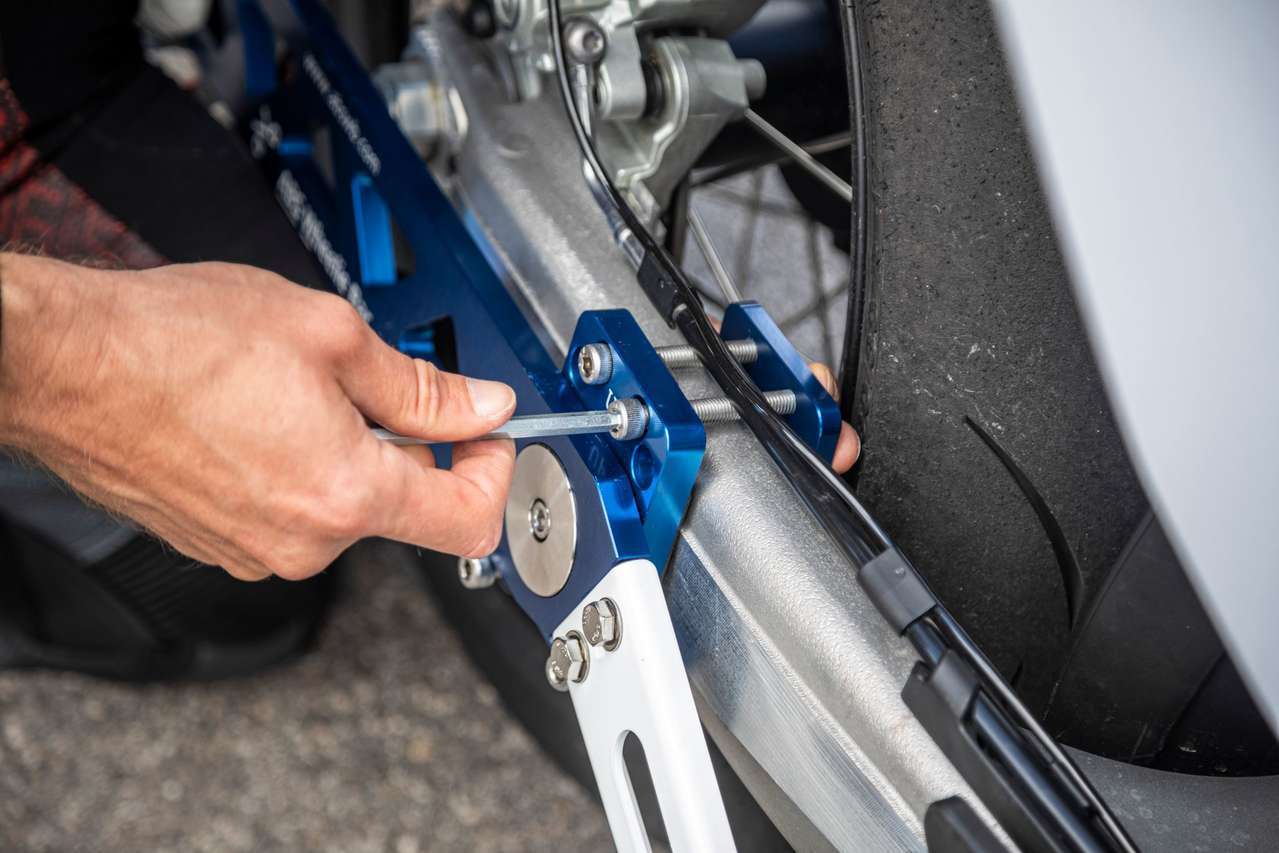 Step 6. Tighten the 4 screws crosswise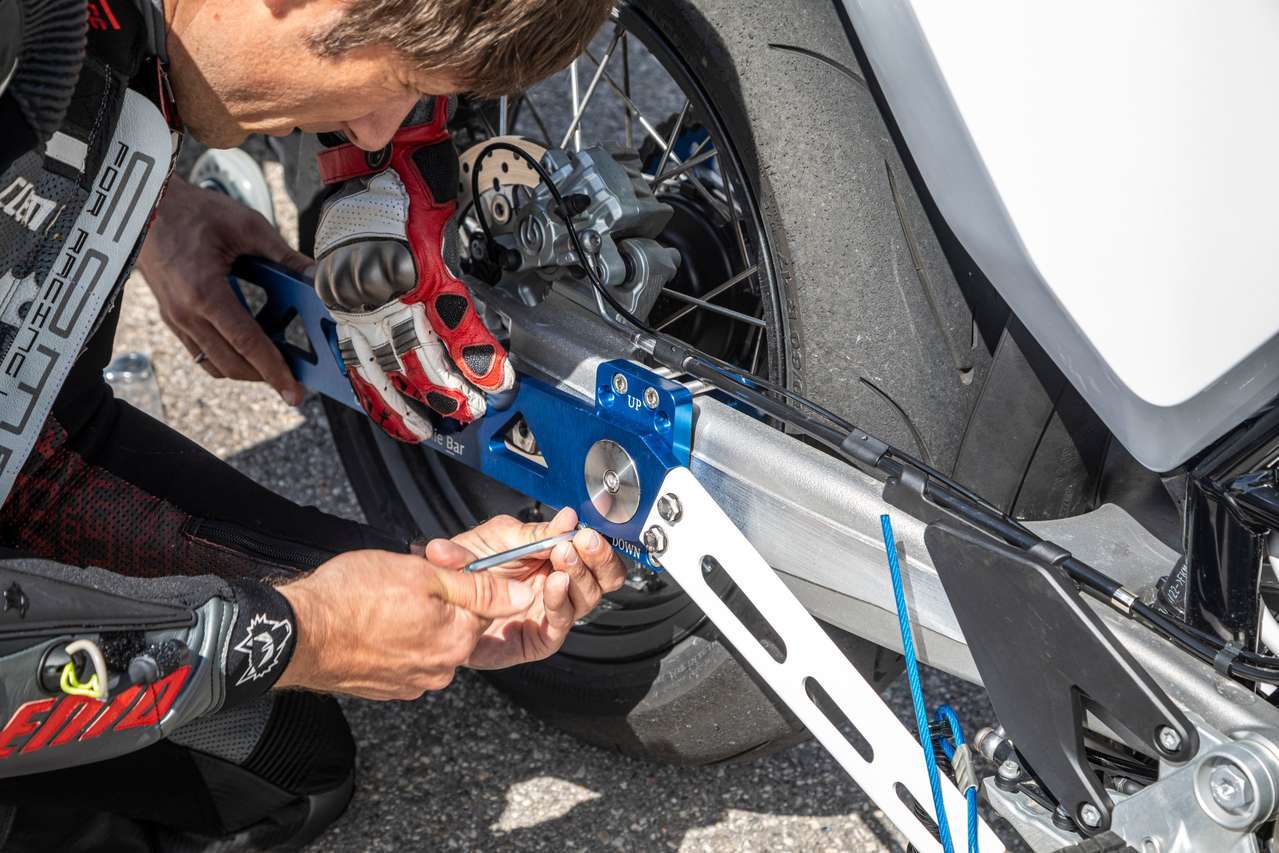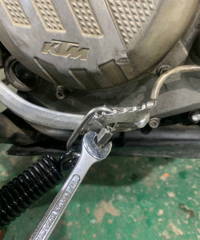 When connecting the link to the brake pedal, be sure to tighten it with a spanner. If it is tightened only by hand, it can be released by vibration.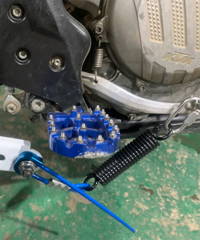 The front frame of the Wheeliebar is placed as close as possible to the pedal and mounted on the swing arm.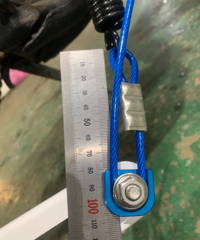 If you are using a Wheeliebar for the first time, a wire length of 80mm(3.15") is ideal. If it is longer, it can be dangerous.

Make sure the washer is between the plates.